Hey there,
My name is Sonja Bidese and I am the woman behind Success Fitness – Eat Clean Train Dirty.
I was 15 years old when I left my hometown and country to move to Canada. I had no idea what my life had in store for me and how I would be able to leave my family, friends and the life I knew behind me.
How do you start a whole new life? Well, with determination, frustration, hope, and in my case lots of tears.
English was my first obstacle, but it's amazing how you can communicate without the need to know the language. What I learned is that your body language, visual expressions and gestures are powerful and don't undermine how people will read you before you even speak.
I had some great support, but no one can fully understand or even feel what you are feeling. I learned that you are the only one that can and will make things happen. I learned that when you make choices there are consequences. Good or bad, so always think hard before you make a decision.
Where I am today was hard work, focusing on your goals making decisions and sacrifices. And of course, you will need to make it happen. Whatever you like to achieve, you can do it. Leave excuses and blame behind you. It's all you. You can and will push through your own obstacles and challenges once you accept them as part of your history.
Here I am over 30 years later, with over 20 years of experience in the fitness and profession, where I have been fortunate to help thousands of people transform their lives. In 2014, I added a four year diploma as a Registered Holistic Nutritionist & Nutritional Counselor.
In 2019 I achieved the highest designation as a Trainer of Fitness Leaders with the BCRPA (BC Recreation and Parks Association). I am excited to not only help you achieve your goals but also to educate our future fitness leaders.
Never give up!
Your Coach
Sonja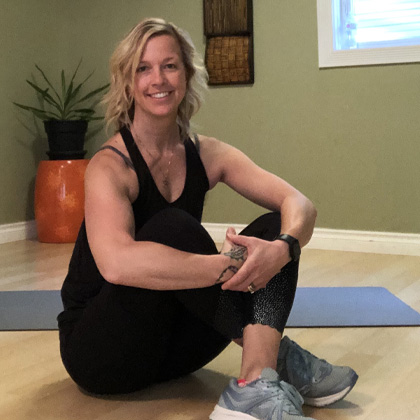 Sonja has competed in several Natural Bodybuilding shows, short & long distance running races, and Triathlons.
Credentials:
BCRPA Trainer of Fitness Leaders
BCRPA Certified Personal Trainer & Group Fitness Instructor
Registered Certified Holistic Nutritionist & Certified Nutritional Counselor
Certified Holistic Cancer Practitioner
Specialist in Exercise Therapy
NCCP Swim & Triathlon Coach