Sonja Bidese is a BCRPA Supervisor of Fitness Leaders, BCRPA Certified Personal Trainer, Registered Certified Holistic Nutritionist and Certified Nutritional Counselor.
Sonja specializes in one-on-one Personal Training, Pilate's, Yoga, Boot Camp, Indoor Cycling and Group Fitness. Sonja has competed for several Bodybuilding shows, 10K Races and Triathlons. Sonja also works closely with several Physiotherapists, Chiropractors and Massage Therapists for any individual with specific needs and rehab conditioning.
Sonja has over 20 years experience as a Fitness Professional and has transformed over 3000 people and will dedicate herself to you and your goals.
One on One Personal Training
(contact Sonja to book your sessions)
1-on-1 Personal Training will give you maximum results.
Having a Personal Trainer can save you a lot of time, frustration and pain in your journey to achieving you goals.
Partner and Group Personal Training
(currently we have Thur 5:30pm and Sat at 9:00am running)
Partner & Small Group Personal Training sessions incorporate the 1-on-1 Personal Training format. Partner & Small Groups that have the same goal and objectives together in a workout to push and challenge one another. These sessions are designed to achieve the same goal: improve and succeed!
So if you have a friend or partner that you would like to train with, then this program would benefit you and your training needs.
You can create your own Group. Book your time as a group of 4 to 6 people.
Costs and Hours
Prices range from $58 to $75 per session for 1-on-1 training and $25 to $45 per session for partner and group personal training. The Group personal training would also depend on the number per group.
Personal training sessions can be arranged for anytime between 7am and 7pm, and home sessions are available.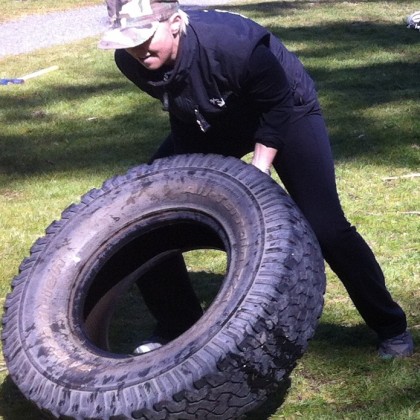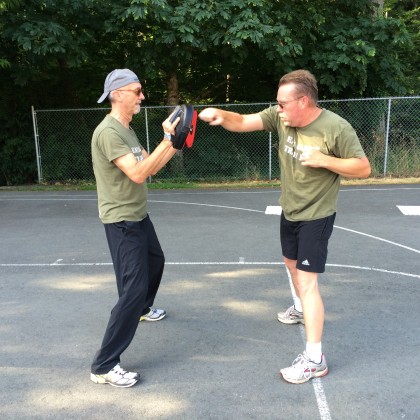 This class is designed for anyone looking for a good Cardio workout that puts fun back into exercise!
(read more)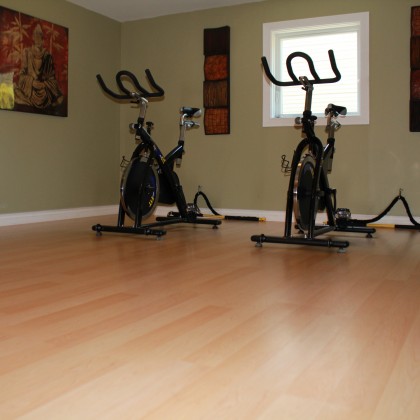 A specially designed stationary bicycle & a series of cycling movements that provides both a physical and mental workout.
(read more)